Department of Civil Engineering
About the Department

Mission and Vision

POs and PEOs

PO and PSOs

Faculty and Staff

Syllabus

Laboratories
Introduction:
Seeds sown somewhere around 2008-09 are now showing sprouts, and we are sure this will grow to become a landmark in the history of our University. It is well said that the beginning of all great things is small, and our department is not an exception. Started in 2008 with an intake of 60 students, we have, to our credit, the addition of 600+ skilled civil engineers in service to our nation. From the very first batch, we have actively pursued on and off-campus placement opportunities for our students, and it's a matter of pride that nearly all of our students have been successfully placed. Some students have opted for higher education and excelled at institutions like IITs, NITs, and State Engineering Colleges. Despite facing limitations in facilities, our department's progress has been possible due to the patience and enthusiastic cooperation of our dedicated students. They have undeniably carved a niche for themselves on our campus. The recognition as a State University will undoubtedly uplift the morale of every family member associated with the Department.
Evolution and Excellence:
In 2012, we introduced our Ph.D. program. Currently, five research scholars are actively engaged in the field of Structural Engineering and Materials. We are pleased to offer fellowships to full-time Ph.D. students under the TEQIP project. Our B. Tech. curriculum is meticulously designed, blending the requirements of the AICTE model, syllabi of other renowned universities, and the practical needs of industries in India. The department's focal point is to nurture graduates and postgraduates with robust fundamentals essential for application-oriented professionals.
Research and Support:
Over the years, our department has secured substantial funding from esteemed organizations like AICTE, UGC, TEQIP, and the State Government for a variety of research projects. We have established fundamental laboratories to cater to our curriculum requirements. Our faculty members boast a strong background in researching current issues within the discipline. Numerous students from our department have achieved success in competitive examinations such as GATE, MPSC, UPSC, and others. Several students have even pursued higher studies abroad, expanding their horizons.
Industry Interaction and Training:
Complementing our academic schedule, our students are required to undergo industrial training at the end of their second and third years during summer vacations. This practice exposes them to real-world environments in reputable industries around us. We're proud to share that organizations like PWD, WRD, ZP, and private industries have welcomed our students warmly. Additionally, our department frequently hosts workshops, training sessions, seminars, expert lectures, and conferences in emerging technological areas.
Vision:
Dissemination of technical knowledge and expertise for education of students and progress of
industry, society, our country.
Mission:
We aim at providing quality engineering education tuned with modern scientific and technological
development.
Program Objectives (POs):
Goal of the Civil Engineering at Dr. Babasaheb Ambedkar Technological University, Lonere (DBATU) is to provide students with preparation to become worthy of professional careers in the field and to be motivated for lifelong learning. All prescribed courses have definite objectives and outcomes.
Program objectives are expected qualities of engineers as under:
Preparation: To prepare students to excel in various educational programmes or to succeed in industry / technical profession through further education/training;
Core Competence: To provide students with a solid foundation in mathematical, scientific fundamentals required to solve real life civil engineering problems;
Breadth: To train students with a breadth of scientific knowledge to comprehend, analyze, design & create novel products and solutions for real life problems;
Professionalism: To inculcate in students professional/ethical attitude, effective team work skills, multidisciplinary approach and to relate engineering issues to a broader context;
Learning Environment: To provide students with an academic environment of excellence, leadership, ethical guidelines and life-long learning needed for a long / productive career.
Programme  Educational Objectives (PEOs):
Taking pride in their profession and have commitment to highest standards of ethical practices and related technical disciplines;
Able to design various structures and systems that is safe, economical and efficient;
Capable of using modern tools efficiently in all aspects of professional practices;
Dealing successfully with real life civil engineering problems and achieve practical solutions based on a sound science and engineering knowledge;
Shall be engage in continuous research, development and exchange of knowledge for professional development;
Be honest in their control and performing their duties and promote effective use of resources through open, honest and impartial services to the public;
Act in such a manner which will uphold the honour, integrity, or dignity of the engineering profession, and avoid knowingly engaging in business or professional practices of fraudulent, dishonest or unethical nature;
Recognize that the lives, safety, health and welfare of the general public are dependent upon engineering, decision and practices;
Continue their professional development throughout their careers and provide opportunities for their professional development.
Programme Outcomes (PO):
Apply the knowledge of mathematics, basic sciences, and civil engineering to the solution of complex engineering problems.
Identify, formulate, research literature, and analyze complex civil engineering problems reaching substantiated conclusions.
Design solutions for complex engineering problems and design of civil engineering structures that meet the specified needs.
Use civil engineering research-based knowledge related to interpretation of data and provide valid conclusions.
Create, select, and apply modern civil engineering and IT tools to complex engineering activities with an understanding of the limitations.
Apply reasoning acquired by the civil engineering knowledge to assess societal and safety issues.
Understand the impact of engineering solutions on the environment, and demonstrate the knowledge for sustainable development.
Apply ethical principles and commit to professional ethics and responsibilities and norms of the engineering practice.
Function effectively as an individual, and as a member or leader in diverse teams, and in multidisciplinary settings.
Communicate effectively on complex engineering activities with the engineering community and with society at large.
Understand the engineering and management principles and apply these to the multidisciplinary environments.
Recognize the need for life-long learning in the broadest context of technological change.
Program Specific Outcomes ( PSOs )
Make the students employable in engineering industries.
Motivate the students for higher studies and research.
Motivate the students for various competitive examinations.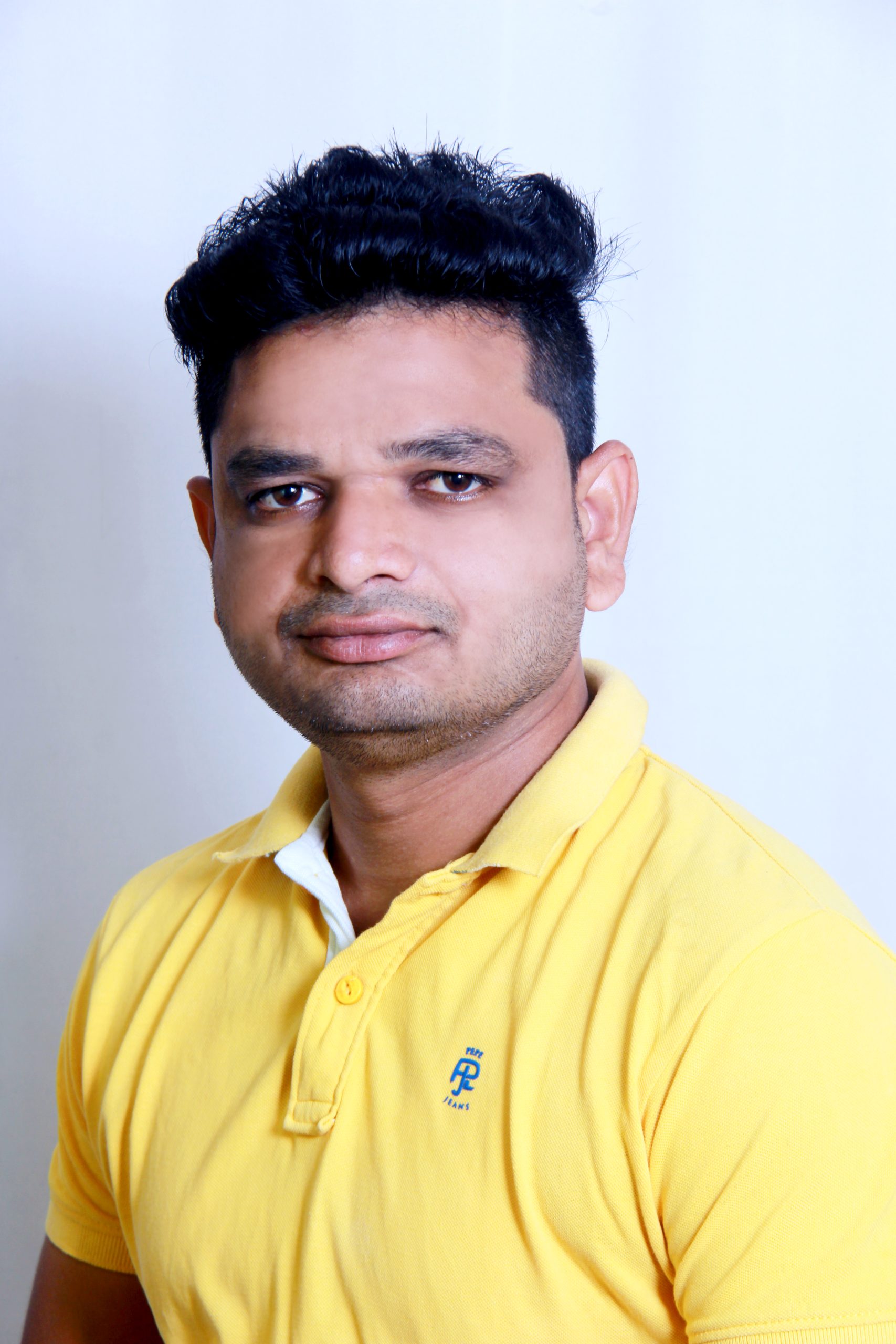 Mr. P. H. Tembe
Laboratory Assistant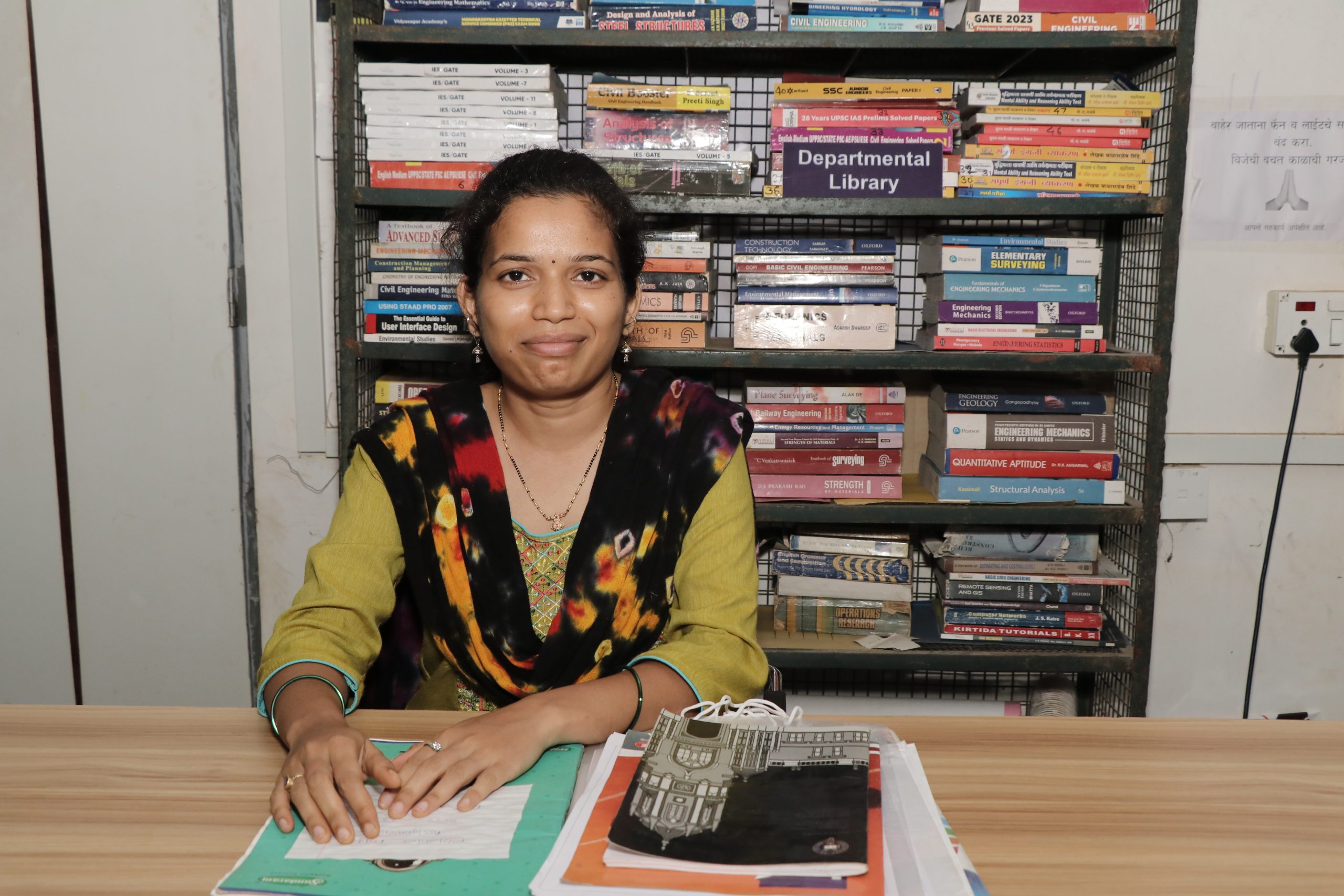 Miss A. E. Kadam
Laboratory Assistant
Sr. No.
Name of the Laboratory
Name of the Equipment/Instrument
Lab In-charge
1
Survey Laboratory

Precision Direct Reading Vernier Theodolite
Dumpy Level: Telescope
Telescopic Alidade
Aluminium Telescopic Stand
Prismatic Compass Survey Compass
Clinometer Compass
Tangent Clinometer
Ghat Tracer
Abney Level
Hand Level in Wooden Box
Box Sextant
Nautical Sextant
Substance Bar
Measuring Chain as per 1" Link with 10 Arrow
Measuring Steel Band Chain
Line Ranger Fitted with Double Prism in Case
Optical Square
Optical Square prism
Measuring Tapes of Fiber Strip Electronics Digital Pedometer
Plane Table
Plum BOB (Brass) with Thread
Ranging Rod
Offset Rod Painted Two Color
Plan Meter
Trimble M3-5 Total Station

Dr. M. S. Malandkar
2
Transportation Laboratory

Thickness Gauge
Length Gauge
Sieves
Enable Trays
Scoop Hot Air Oven Laboratory
Thermostatically Controlled Water Bath
Film Striping Device
Le Chatelier Mould
Le Chatelier Water Bath
C.B.R. Apparatus
Dial Gauge
Thermometer
Marshall Stability Test Apparatus
Hot Plate

Prof. B. R. Lagad
3
GeoTechnical Laboratory

Direct Shear Outfit. With Microprocessor Loading Unit Electronic
Shrinkage Limit Test Kit
Unconfined Compression Test Apparatus
Motorized Sieve Shaker With Built In Digital Timer Standard Sets Of Sieves
Laboratory Permeability Apparatus
Infra-Red Moisture Meter
Liquid Limit Device With Counter & One Casagrande Graving Tools
Plastic Limit Set Comprising Of Glass Plate
Electronic Balance Capacity
Laboratory Electric Oven, Thermostatically Controlled
Cone Penetrometer, Semi-Automatic New Model
Pycnometer
Plummet Balance
Compaction Test Apparatus, Manual Light Compaction
Compaction Test Apparatus, Manual Heavy Compaction
Weighing Balance
Plate Bearing Test Apparatus
Consolidation Apparatus Single Gang

Prof. G. A. Suryawanshi
4
Environmental Engineering Laboratory

pH Meter
Conductivity Meter
Turbidity Meter Cum Nephelometer
B.O.D. Incubator
C.O.D. Digestion Apparatus
Dissolved Oxygen Meter
TDS Meter
Colorimeter
Jar Test Apparatus
Digital Sound Level Meter
Autoclave
Flame Photometer
Distillation Unit
Air Quality Monitor

Prof.A. A. Darge
5
Concrete Technology Laboratory

Flow Table Electrically Operated With Digital Counter
Le Chatelier Mould
Water Bath Rectangular Double Walled Inside Stainless Steel Thermostatically Controlled Temperature
Gauging Trowel
Spatula
Tamping Bar Steel
Automatic Compression Testing Machine 3000 kN
Weighing Balance
Thermostatically Controlled Water Both
Blaine's Air Permeability Apparatus
Thickness Gauge
Vibrating Machine
Compaction Factor Apparatus
Cube Mould
Cylindrical Mould
Beam Mould
Slump Cone Apparatus
Rebound Hammer Vicat Apparatus
Lateral Extensometer
Heat Of Hydration Of Cement Apparatus

Dr. S. R. Bhagat
Prof. P. S. Bhatkar
6
Engineering Mechanics Laboratory

Gravesand's Apparatus
Bell Crank Lever Apparatus
Universal Force Table
Inclined Plane Set
Support Reaction Setup
Flywheel
Simple Screw Jack
Worm And Worm Wheel
Single Gear Crab
Double Gear Crab

Dr. S. M. Pore
Prof. P. R. Chavan
7
Engineering Hydraulics Laboratory

Notch Apparatus

V Notch
Rectangular Notch
Trapezoidal Notch

Multipurpose Tilting Flume
Study Charts For Selection Of Different Types Of Centrifugal Pumps And Reciprocating Pumps
Centrifugal Pump Test Rig (Variable Speed)
Impact Of Jet Apparatus
Combined Set Up To Demonstrate Bernoulli's Theorem And Type Of Flow On Basis Of Reynold's Number

Losses Due To Friction In Pipe Lines
Losses Due To Pipe Fitting Sudden Enlargement And Contraction
Discharge Through Venturi Meter And Orifice Meter

Set Up To Demonstrate Determination Of Metacentric Height
Red Wood Viscometer

Prof. P. S. Ghuge