OUR VISION
The University is committed to becoming a leading 'Center of Excellence' in the field of Engineering & Technology, Pharmacy, Architecture, Hotel management and Sciences with a national character and international outlook
OUR MISSION
The University is committed to provide quality technical education, research and development services to meet the needs of industry, business, service sector and society.
Department of Sports
We promise to meet all the physical and mental health and fitness needs required for the all round development of personality of the students. We are happy to promote and foster sports and physical culture of high quality through proper training and coaching, serve the needs of the society by encouraging, generating and promoting excellence in sports performance and extensive activities in the field of various Games and Sports.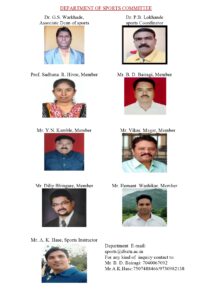 Celebrated National Sports Day