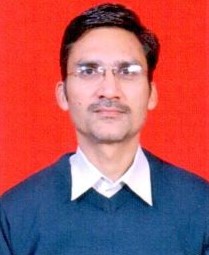 Dr. Neeraj  Agarwal. Dept. of Mechanical Engineering.
E-mail: neeraj.titan@gmail.com, neerajagrawal@dbatu.ac.in.
Phone:09422472997 / (02140) 275040
From the desk of Training and Placement Officer.
Established in 1989, Dr. Babasaheb Ambedkar Technological University has achieved an enviable status with a strong emphasis on academic and technical excellence. From a modest beginning, the University has indeed come a long way and became the affiliating Technical University in the Year 2016. Now the University is privileged and empowered but also shoulder a great sense of responsibility to decide the future of the Technical education in the state of Maharashtra. Currently University Departments offer 8 UG, 6 PG programs and Doctoral research as well. The faculty consists of qualified and dedicated academicians with the commitment to bring out the best from the students and make them true professional.
Training and Placement is the key and most vital activity of an educational institute, the gateway to the world. The University has an independent Centre named Career Development Centre "CDC" with the broader and holistic objectives to not only place the students but also to provide guidance, counselling and necessary training to make the students professionals. Our alumni have excelled in every field, be it the core engineering, research and teaching, consultancies, IT or the social sector. There are a large number of organizations with which we have fruitful relationships and have been visiting us year after year for recruiting the fresh talent.
I take this opportunity to invite you for campus placement to hire our students to serve the nation through your esteemed organization.
Looking forward to meet you in Dr. BATU campus.
| Department | Faculty Coordinators | | Student Coordinators |
| --- | --- | --- | --- |
| Mechanical | Dr. G. S. Warkhade | | Rahul Wagh |
| | | | Shreyash wankhede |
| Chemical | Dr. Abhijit R. Chavan | | Swaati Sambyal |
| | | | Lubhawani Nikode |
| | | | Yash Ajabe |
| Computer | Prof. Manjushree D. Laddha | | Isha Shende |
| | | | Nilprasad Birajdar |
| Civil | Dr. S. R. Bhagat | | Harshad Pardeshi |
| | | | Simali Kadam |
| | | | Roshan Ingle |
| | | | Tejal Sonawane |
| Information Technology | Prof. Vinod Jagannath Kadam | | Mayuri Sadalapure |
| | | | Himanshu Gupta |
| | | | Dhananjay Tekale |
| Petrochemical | Prof. Sangeeta S. Metkari | | Md Faiz ur Rehman Saquib |
| | | | Usama Ansari |
| Electrical | Prof. P. V. Gaikwad | | Sairam Gajele |
| | | | Vedika Rathod |
| Electronics and Telecommunication | Prof. S. V. Khobragade | | Charu Talwar |
| | | | Sayali Wagh |
| | | | |
| | | | |
| | | | |